Business Meeting or Training
The perfect location for a team training day
From leadership to sales, 'training trainers' to 'caring for customers', a customised meeting space or an open-air session, we'll provide the perfect environment for your event at Highfield Park.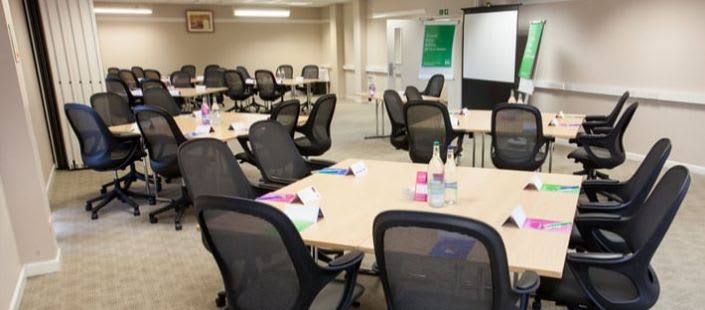 It's Your Training
From one-to-one sessions for groups of 10, to year-round courses for up to 150 and we'll make it happen. Our flexible meeting space at Highfield Park is the perfect blank canvas for a creative training session. And while we provide exactly the environment you need.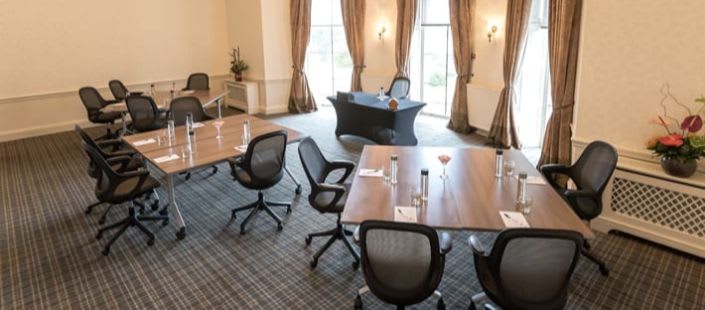 We're happy to break the mould
This could mean plastering the walls with post-it notes, an outdoor team-building challenge for meetings with a difference, we even have a room where you can write on the walls! Or it could just mean giving your team the time and space to be themselves in a bright, airy room with comfortable chairs.
No one's going to tell you when you should eat, drink and recharge – only you know that. So just step out of your meeting at any time and you'll find an oasis of refreshments: free flowing freshly brewed coffees, lattes, cappuccinos, teas and mineral water. For that energy boost, our stations have a ready supply of fresh fruit, homemade cakes and biscuits– so you can break at your pace.